Mouldings for Jeans west signage
Mouldings in 3mm impact modified acrylic supplied to fitout company to be illuminated with LED lighting.
Carlton Draught lightbox
Steel substruction. Distortion printed fascia for 3d effect on horses and lettering. Bracket supplied for wall hanging or countertop display. Approx 400mm wide
Gallaz logo
Simple double sided vacform with vinylcuts applied. Approx 300mm wide
Little Realestate circular illuminated signs
Red acrylic lasercut facia. Illuminated with LED lights. Fabricated metal rear section.
Mossimo cubes
Highly finished fabricated cubes in tinted acrylic. Each cube size approx. 400mm x 400mmx 180mm. Used in shop windows.
Girl star pineapple - illuminated
Body vacformed from pre-printed PETG. Small low voltage light inside. Leaves from form-cut raffia.
Riders lightbox
Screenprinted acrylic, vacformed ends. Approx 550mm wide
SkyyBlue lightbox
Matt acrylic and steel. Features the colour of the packaging. Very effective back of bar lighting for a dim environment.
Rip Curl fish
Distortion printed double sided vacform moulding
G lighbox
Acrylic and PETG sandwich a transparency. This has a "T" shaped profile, shedding llight back on to the wall behind, as well as in front. Vacformed end caps.
Cougar Can
Pre-printed sheet is vacformed for can. Ice is illuminated. Approx 1 meter high
Everhot
Wall signage, featuring false water heater and control panel protruding through.
Mor oval sign
Wall sign. Vacformed then 2 pack painted for very high gloss finish. Approx 1.5meters wide.
Post stamp
Vacformed sign. Approx 200mm diameter
Globe lightbox
Fabricated from screenprinted matt acrylic. window for interchangeable transperancy.. approx. 250mm wide.
Paul Frank sphere
Pre-printed PETG. 2 halves moulded to make sphere. Illuminated with internal low voltage globe. Approx 300mm diameter
Spalding Clock
Moulded dome with clock mechanism
Corona curved lightbox
Steel construction with interchangeable transperancy. Wall mounted. Size approx. 320x550mm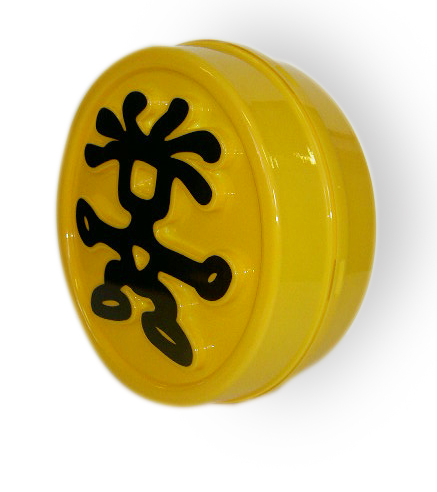 Crumpler light box
John sands lightbox
Vacform with lighting. Approx 1.2meters wide
Stussy lightbox
Double sided dome moulding with low voltage lighting inside
Carlton Black lightbox
Preprinted moulding with 3D details.
Braziliano signage
Mooks branding tool
wire frame with punched orange poly-prop center and printed clear panels suspended. from top. size approx. 200mm
Zoo York sign
Lasercut from steel, and coated with a rusting agent. The letters are bent up into position once sign is in store, for compact shipping.
Carlton Cold sign
Illuminated sign with dual moulding. Clear front moulding to give the impression the sign is encased in ice
Rectangular light box
Fabricated from screenprinted acrylic. Graphic on all 4 sides, for 360degree viewing