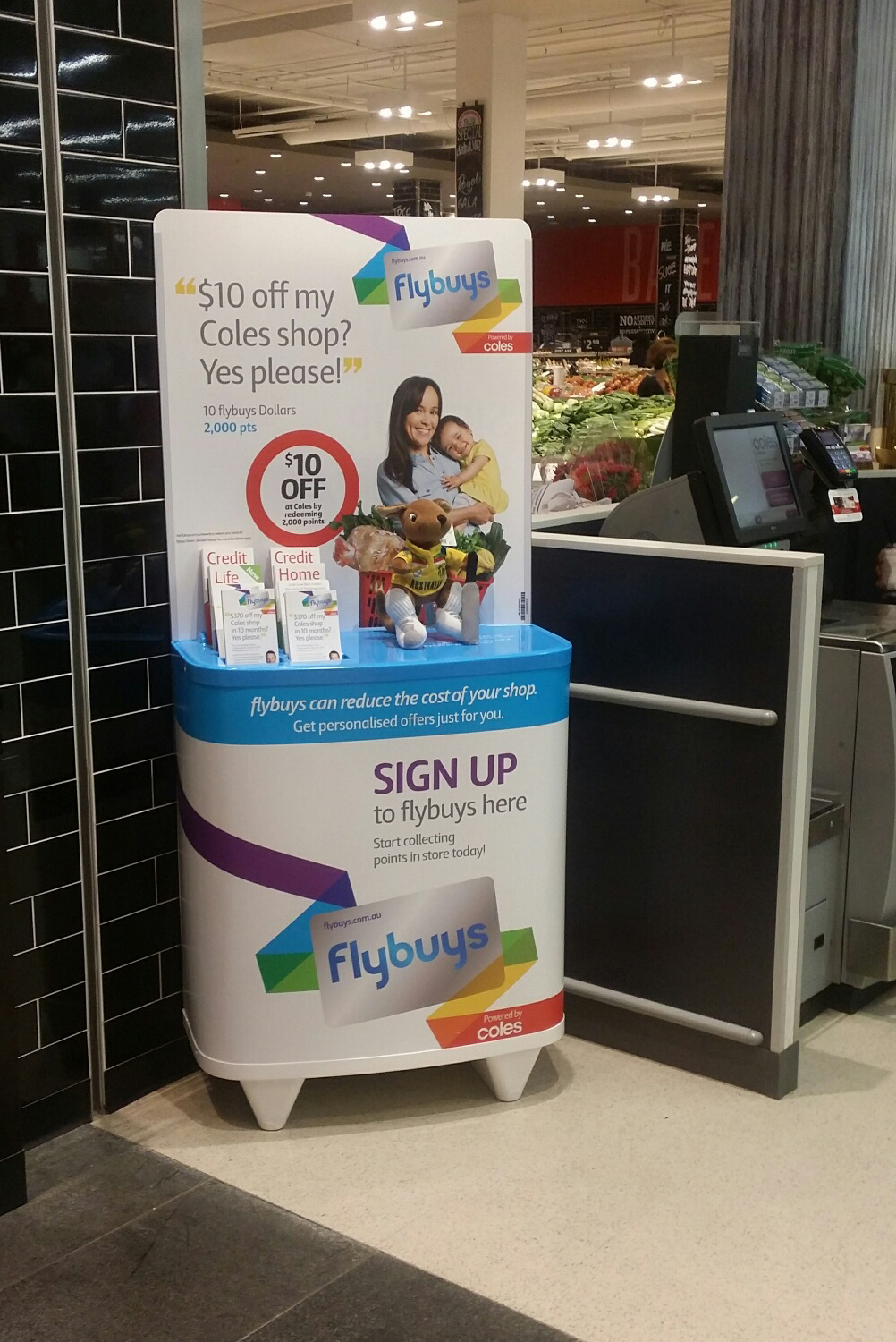 Flybuys recruitment podium
Vacformed table top and base with digitally printed polyprop wrap. Lightweight and durable.Curved panels offer a softer, more approachable form than cardboard alternatives.

Cadbury Easter Bunny
Pallet topper, viewed 360degrees. Vacformed egg, wrapped with foil. Artificial grass atop adjustable height steel pole. Doubled sided printed rabbit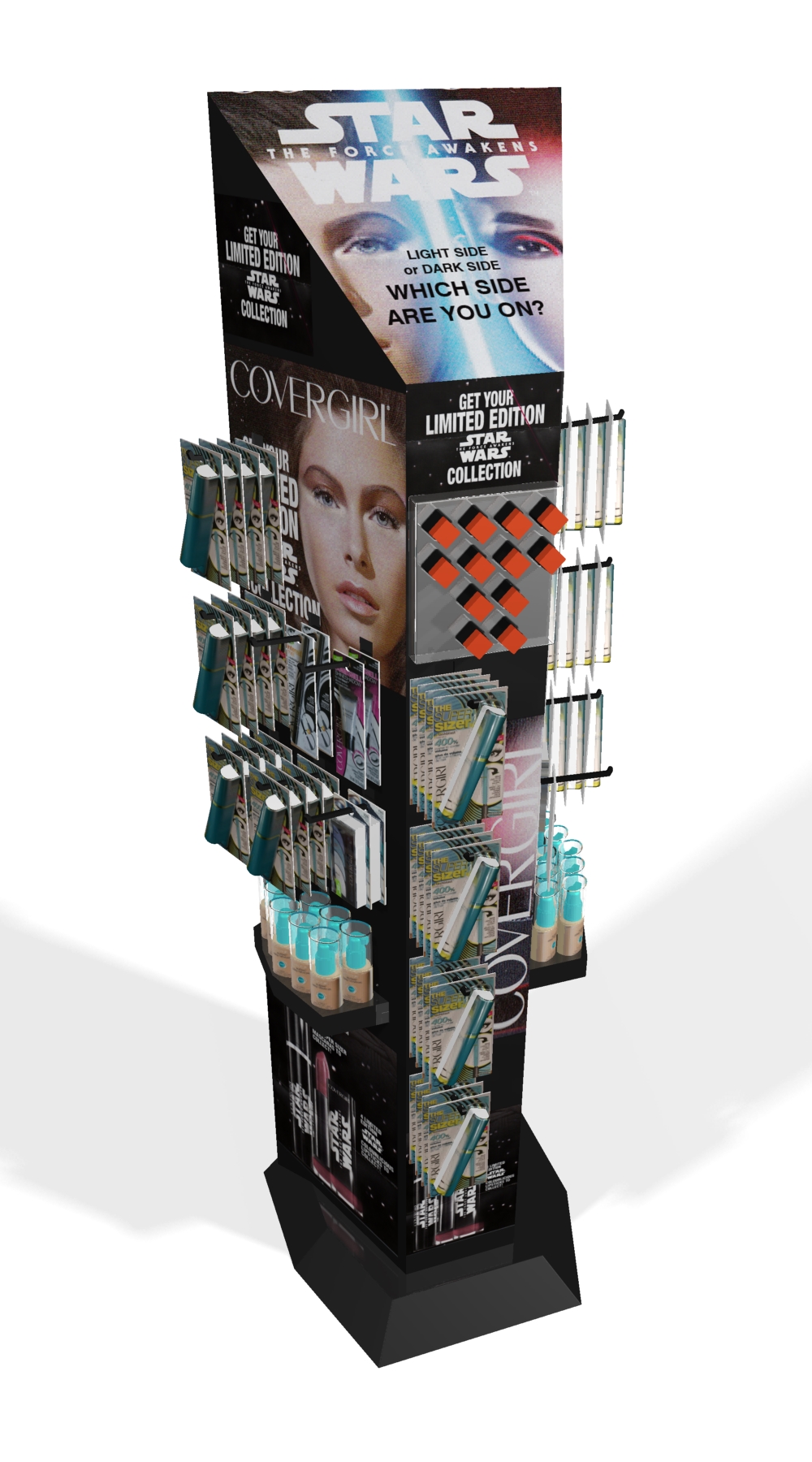 Covergirl Starwars Promotional Floorstand
Offset printed and mounted card with hooks and vacforms to hold product.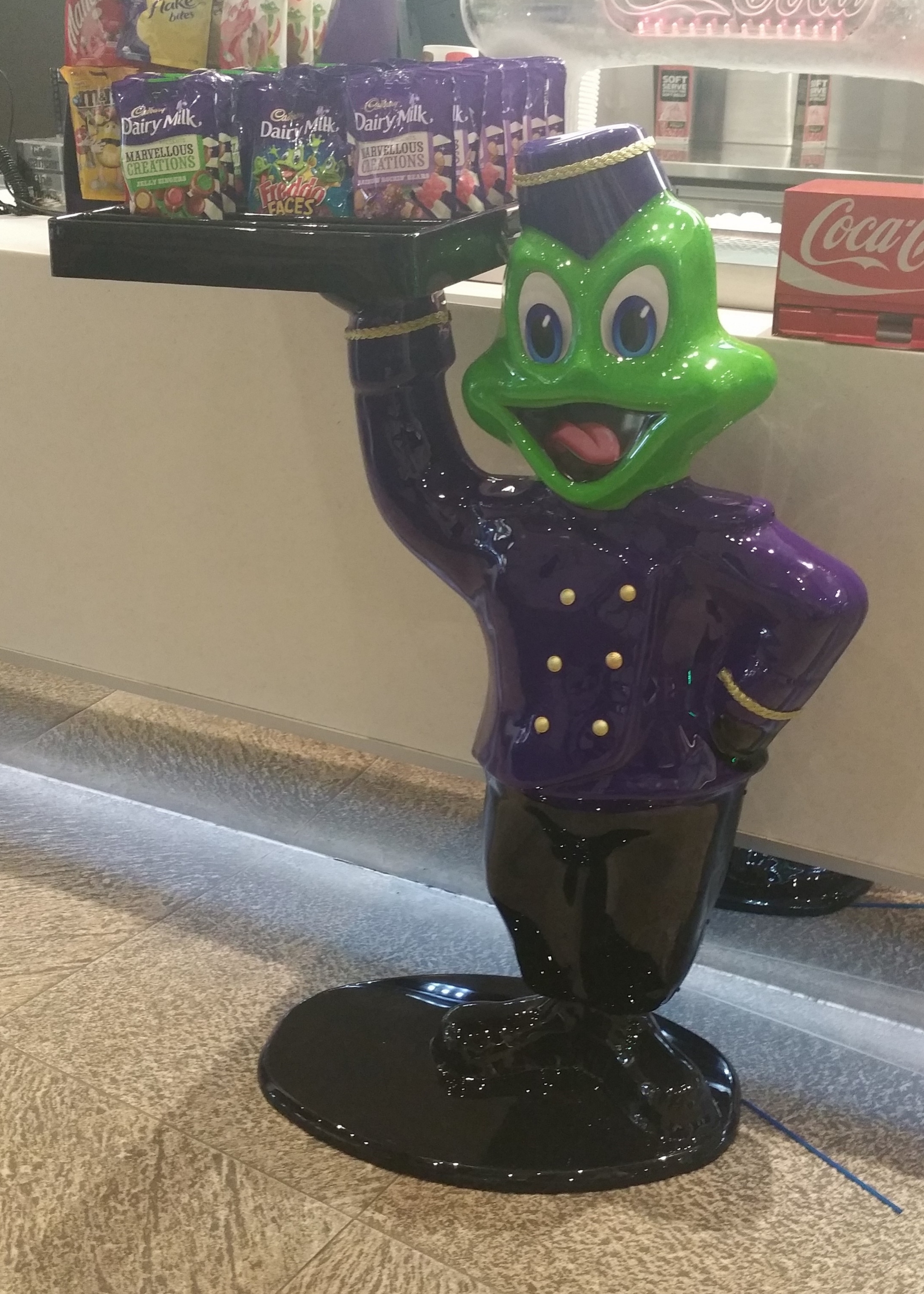 Freddo Frog Cinema displays
Vacformed Freddo Frog dressed as an usher to bring life to the chocolate sales at cinemas. Screenprinted prior to moulding. Internal timber structure.
Flatpack wine displau
CNC plywood panels lock together on site with no tools required for assembly.
Back panels can be assembled in 3 positions to display one case over 3 levels, or move panels back to hold up to 3 cases of stock.
Logo screenprinted or cnc cut into sides for crate-like effect.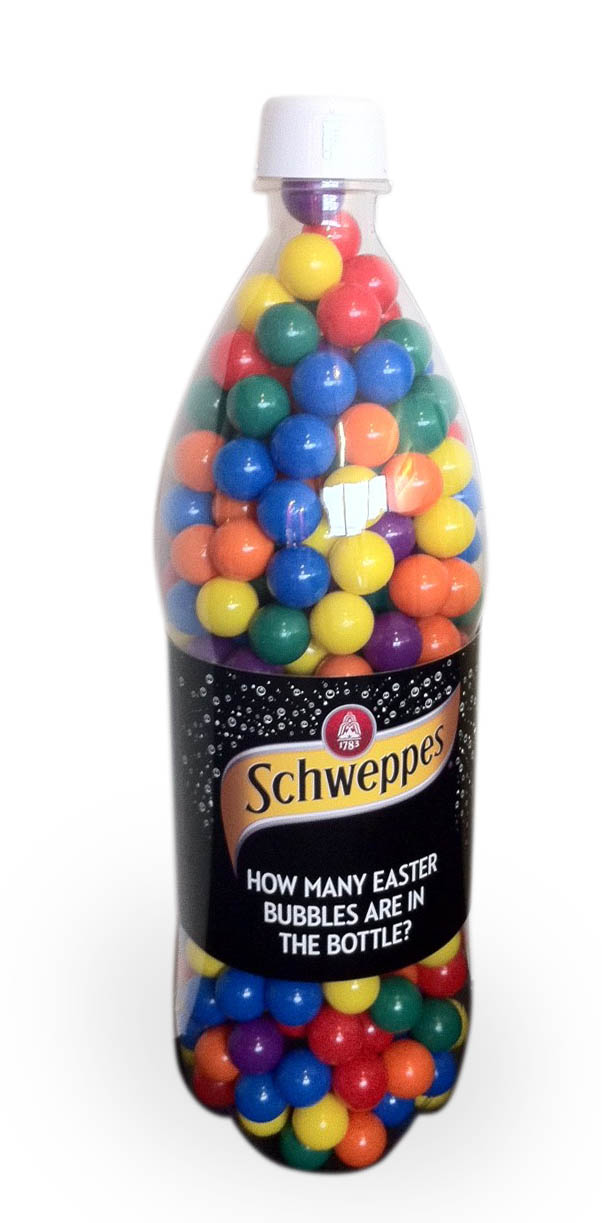 Kiosk with interactive TV screen on at top. Vacform body, acrylic shelves, MDF internal structure.
Generic open dump bin
Vacform at top and base with custom printed card wrap. Castors may be added at rear
Generic stepped dumpbin
Vacform top and base with custom printed wrap. Castors may be added at rear.
Over the Hedge movie promo
Offset print and mount onto fluted board. Diecut in layers with exaggerated perspective. Fabricated clear PETG housing on top to showcase plush toy giveaways.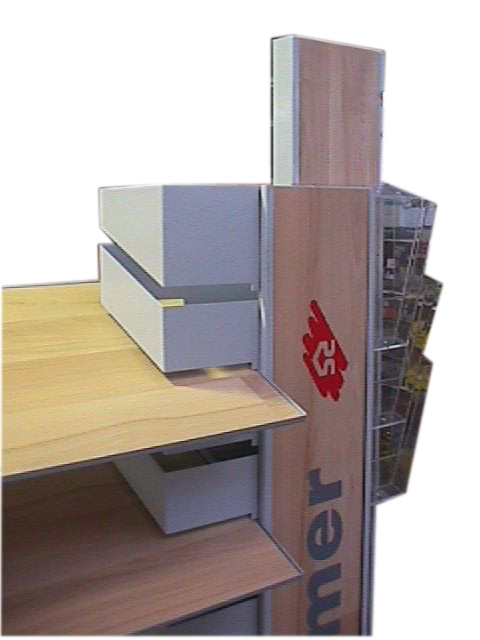 Flooring samples floorstand
Constructed from steel to hold removable floor samples of carpet and timber. side Brochure rack and interchangeable front graphic panel
Plywood shelves on central metal pole