Mooks sunglasses stand
Fabricated from steel and acrylic, with soft rubber coated nose prongs. Storage area underneath and lighting in rear to flood up past hole cut-outs.
Chick counter unit
Steel acrylic and rubber. Rotating counter display. Diameter approx. 320mm.
Set of Vacform mouldings and graphics used to promote and organise products on existing store shelving.
Chocolatier counter unit
Steel and acrylic counter unit with slide in vacform product trays
Moosehead shelf frame
Steel frame with vacform tray behind. "Owns" the shelf realestate, and makes use of space void with branding above shorter products. Vacform keeps product tidy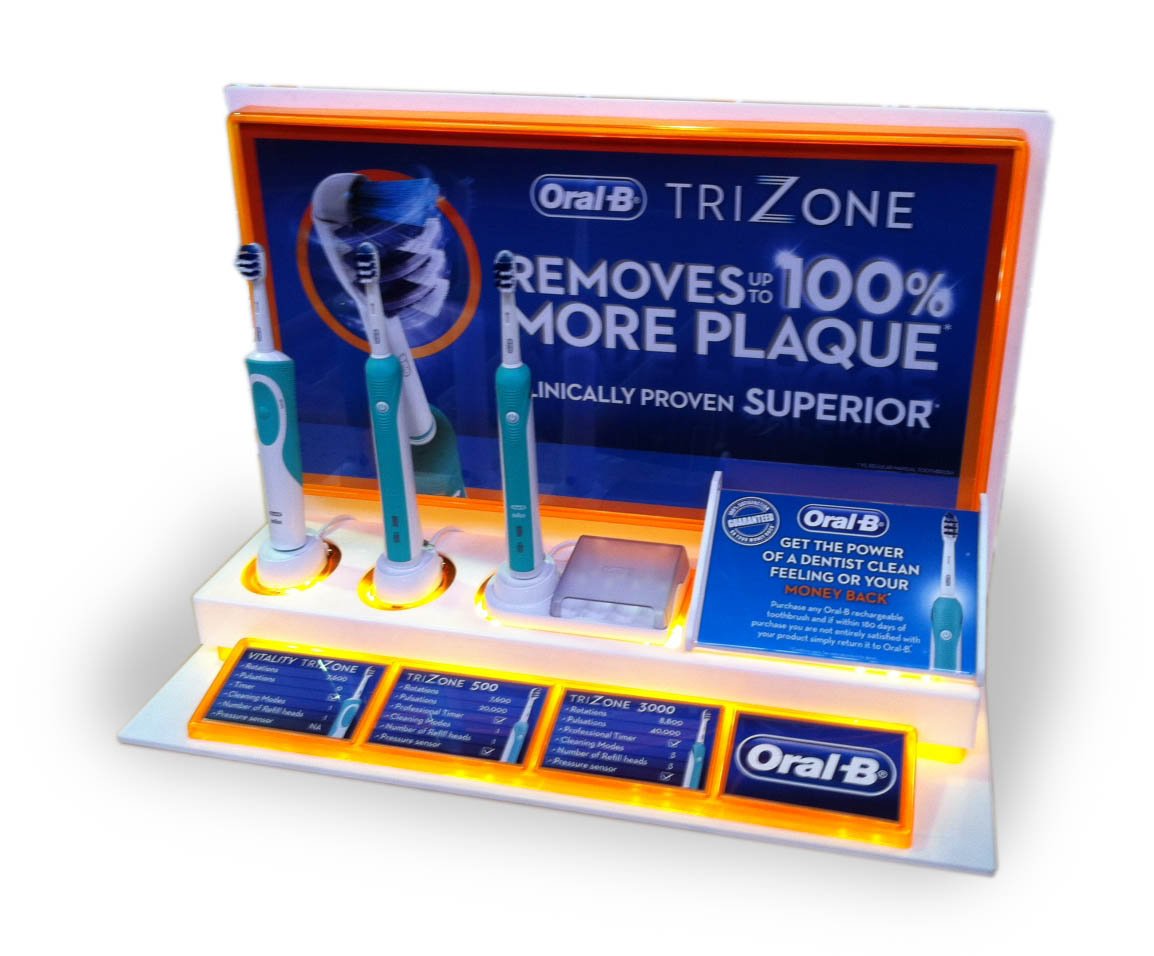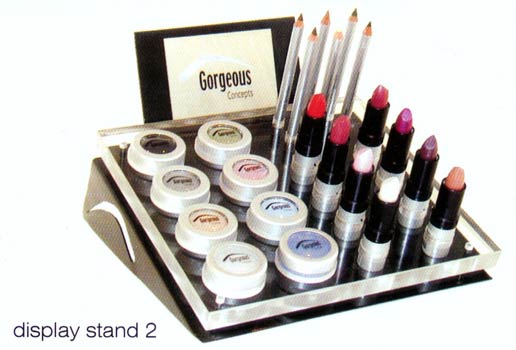 Illuminated Bottle glorifier concept
Rescue Remedy roll feed counter unit
Roll feed counter tray. Very compact unit with high stock load and maximum graphics for a footprint of only 100mm x 150mm.
G-ometer
Interactive unit for placement on bars. Customer is "Challenged" at the bar to move the hook around the shape without touching the edges. The loud buzz when they inevitably fail draws even more attention and interaction with the brand.
TruBlend counter unit
Combination of printed card and vacform trays. Holds a lot of stock in compact footprint. Gravity feed ensures it looks full, and graphics are brought right to the front.
Vacformed sides hold clear PETG fabricated shelves with dividers. modules designed to stack 1, 2 or 3 units high. Compact footprint for placement on sevice station and convience store front counters.
Black Flys sunglasses case
A lasercut, fabricated and powdercoated steel body is completed with the addition of CNC machined acrylic parts, a transparent yellow rear and a digitally printed lockable door.
Grab clothing. Signage devices from black and cream acrylic
L'Oreal hear tuft unit
Fabricated acrylic with spinning sample section. Vacform base with pearlescent screen-print
MIghty Beanz interactive display
Fabricated from clear acrylic to showcase a collection of toy "beans" .
Top section rocks from side to side so that beans will flip along the length and demonstrate their function as well as create eye-catching movement.
Covergirl carded counter unit
Counter unit constructed from card. Offset print onto 1.8mm board. Hangsell product displayed effectively on hooks, with printed images brought to the front of the display area.
Mr Sketch texta display
Pre-printed PETG sheet is vacformed for a colourful, simple display
G bottle glorifier
Single beverage bottle glorifier fabricated from acrylic with screen-print. Internal light. coloured light illuminates the bottle in a dark bar environment.
Moulded counter tray with lasercut acrylic overlay. Foiled logo and print on front.
Black Flys sunglasses
Moulded outer with edgelight acrylic shelves. Lockable door
Brochure stand
Vacform sides with clear shelves between.
Acrylic spinning counter unit for Bra accessories. H shaped layout maximises stock facings in a small footprint. Stock also displayed on top shelf
Rotating counter unit for technology category. Hangsell stock. Constructed from powder-coated steel
Maybelline Counter unit Rebel Bloom
Vacform tray with graphics fits in monthly promotional Hotspot
Loreal Colour Riche Counter unit
Vacform with card overlay for Loreal monthly promotional Hotspot
Loreal Brow story Hotspot
Vacform dressed with printed card overlays for Loreal Promotional Hotspots